Student: Kim Berg
Schools: Inglemoor High School, chemistry & math analysis;
Bellevue Community College, Chemistry 140/150 & Math 124 (calculus)

Our daughter has been enrolled in Ahead of the Class Tutoring for the past several years. She has gained valuable study skills and learned successful methods for taking exams. The positive encouragement along with the first-class tutoring she has received has made a definite difference in her outlook and approach to her studies. We wanted more than just a tutoring session, we wanted her to have the self-confidence in her abilities to know that she could pursue her dreams. She is now attending college pursuing a degree in veterinary science.

Sam Bliden and his staff at Ahead of the Class Tutoring are real professionals that are interested in seeing that their students attain their goals. We highly recommend them to anyone who wants to see positive results. Thank you Mr. Bliden!

The Bergs





Student: Ryan Duval
Schools: Newport High School, chemistry;
Western Washington University, Chemistry 122

Dear Sam,

I'm so glad you sent us that info. I had been looking for you to tell you the great news about Ryan. After high school he graduated from BCC (with no chem) and went to WWU. He subsequently got all A's in organic and inorganic (including labs) chemistry and all A's in physics except for a B+ one quarter. Not bad eh? The best part is that Ryan is a member of the Class of 2005 at the University of Pittsburgh School of Dental Medicine!!!!! Momma's so proud!!!!!!

Thanks, Cris Duval





Student: John Koubourlis
School: University of Washington, Math 112 (business math)

Math was never my strongest subject. In high school, I barely passed my math classes while spending several hours tediously laboring over problem after problem. I never could make sense of it. It was not until I met Sam Bliden that math started to finally make sense. I was a sophmore at the University of Washington and I needed to complete a calculus class with high marks in order to be admitted into the business school. I registered for calculus twice and dropped it each time within the first two weeks. I was usually lost by day two.

As a matter of fact I was more than lost, I was drowning. That's when I saw Sam's sign for Ahead of the Class. I thought it would be worth a shot. I registered to take calculus correspondence and Sam Bliden functioned as my instructor and tutor. We met twice-a-week for just over four months. I finished the class with a 3.7, the best math grade I ever received. Even better, I still remember most of the calculus I learned. I am always suprising teachers and students with my amazing recall ability of all the rules.

Math is in nearly every subject; the better your grasp the more likely you will succeed. In fact, my grades have been phenomenal in every other class I have taken that requires calculus. I owe it all to Sam Bliden, the man who could turn numbers and formulas into words.

John Koubourlis





Student: Laura Ewing
School: Roosevelt High School, chemistry & math analysis

Sam Bliden tutored my daughter Laura during her Junior and Senior years at Roosevelt High School, last year in chemistry and math, and this year in trigonometry and math analysis. He really helped her to understand chemistry, the toughest course she took in high school, and his assistance with math helped her to raise her gradepoint in her core classes to nearly 3.70. Kids can get frustrated in classes where they have trouble understanding concepts, and Sam's patience and thorough understanding of the subject matter made a big difference for Laura. Thanks Sam! Good luck in building your business.

Tom Ewing





Student: Ryan Downing
Schools: Bellevue Community College, Math 099 (algebra);
Central Washington University, OMIS 321 (statistics);
South Seattle Community College, Math 116 (algebra) & Math 117 (calculus)

When I first walked through the doors of Ahead of the Class Tutoring for college-level math, I was not only confused about the current course I was taking, I lacked confidence in the math skills I already possessed. I believed that because math had been difficult up to this point that I was never going to be able to succeed. Sam Bliden not only helped me to understand the material that was required of me, he helped instill a level of confidence in myself that was absent prior to his instruction. One of the main benefits of Ahead of the Class Tutoring is not only did I receive math tutoring of the highest level, I gained the confidence in myself to achieve my educational goals. I now have a Bachelor of Science degree in Business Administration from Central Washington University. I whole-heartedly recommend Ahead of the Class Tutoring Center and Sam Bliden to any student, in any grade, of any ability level.

Sincerely,
Ryan Downing





Student: Al Armstrong
School: Shoreline Community College, Math 124/125/126 (calculus)

Sam Bliden's Ahead of the Class Tutoring Center provides an affordable and professional one-on-one service for students of any age who need a helping hand with mathematics. I found Sam to be extremely helpful in my efforts at the study of calculus and trigonometry. I am 54 years old and have been a practicing attorney for 23 years. As a hobby, I enjoy taking college-level mathematics courses that I avoided in my undergraduate days. Sam loves to teach, loves mathematics and has been a valuable guide. I enthusiastically recommend Sam Bliden's Ahead of the Class Tutoring Center to all who love to learn.

Al Armstrong





Student: Ryan Ingalls
School: Eastlake High School, Chemistry and Physics

Ahead of the Class Tutoring was a tremendous help for me. Sam Bliden has helped both my sister and I succeed in chemistry. Although I only started receiving tutoring about a month before the chemistry final, I regret that I didn't receive help all year long. His teaching helped me turn my "B" chemistry grade into an "A." I also got "A's" on both the chemistry lab final and the chemistry written final. Since Sam has been so helpful, I have returned this year to receive help in physics.



Ryan Ingalls



Appointments accepted for 11am until 10pm Mon-Thurs
& for 11am until 7pm Fri-Sun.
Call (206) 527- 3283 to schedule an appointment.
studyhall@qwestoffice.net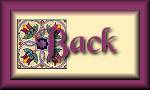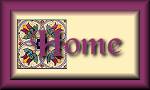 [Options] [Links]


The background border set used on this page was courtesy of
CdLS-KIDS Graphics.
CdLS is Cornelia de Lange Syndrome.
Their Geocities website no longer exists.

The pretty butterflies are courtesy of Andy.







The plum, marbled background used in the logo box
is courtesy of:
1001+ Free Backgrounds
marketwizz.com/backgrounds


The Webmistress